You will have access to 100% Radiant & Timeless health & beauty
NO Prescription drugs
NO Environmental toxins
A risk-free investment in your future health, wellness, and beauty
Regenerate and revitalize. This book tells you how!
You want to know the secret to everlasting health and beauty? This book tells you how to do it Naturally, Timelessly!!
Dr. Maloney shares an innovative and fresh perspective toward a true Timeless health, beauty, and longevity in her groundbreaking book, "Being Your Best."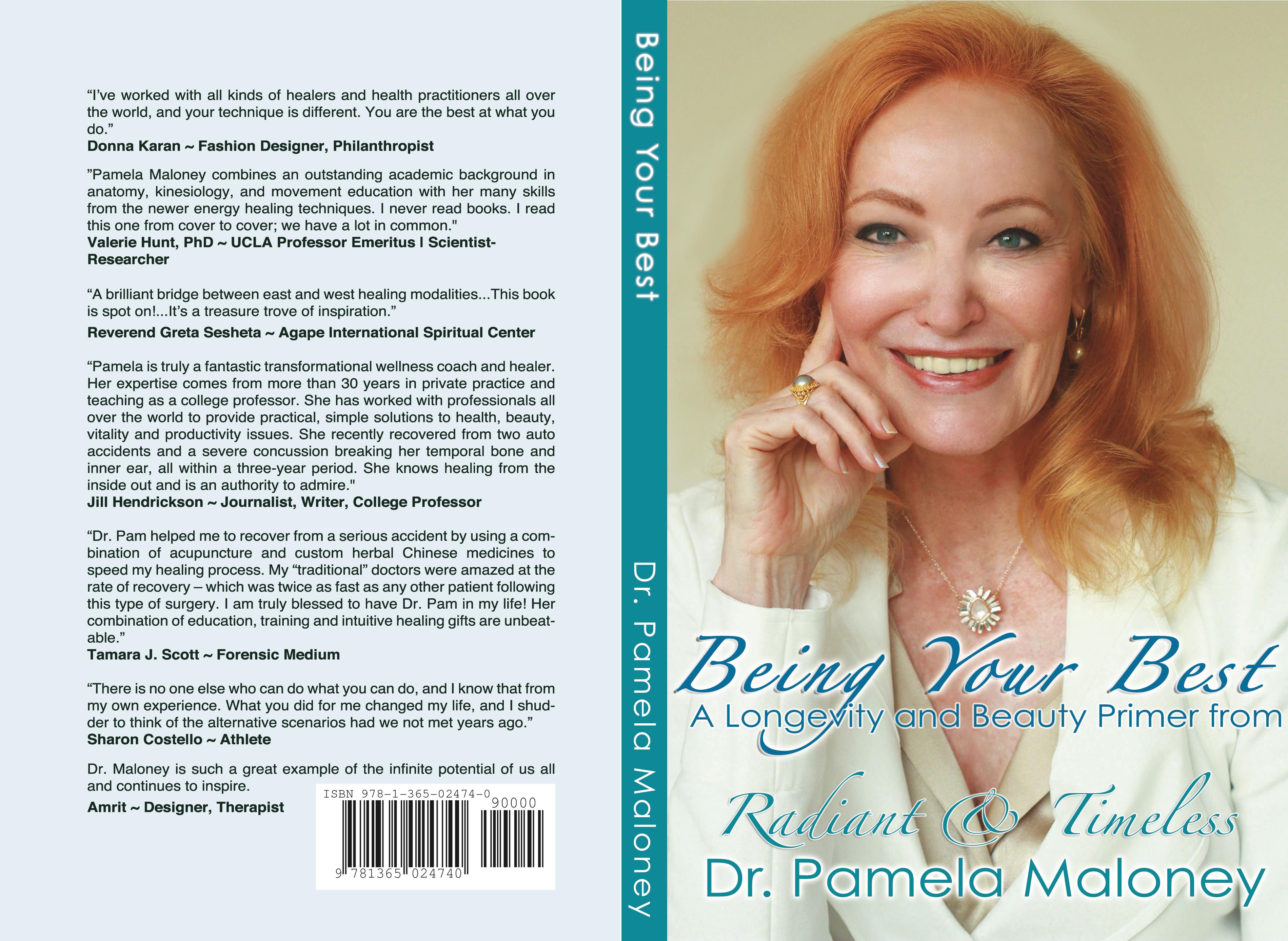 Utilizing the treasures of Mother Nature, which include Homeopathic and Chinese medicines, Traditional Naturopathy, and herbs, combined with natural health and beauty tips, Dr. Maloney manifests an ageless body for you.

While sharing real-life stories of her patients and helpful advice on obtaining and keeping a radiant, timeless body, Dr. Maloney provides decades of wisdom and insight, leaving the secret to youth in the palm of your hand!
Now YOU can discover the true wealth in achieving radiant health!
Dr. Maloney's life-changing book can be yours for just $20. UPS Ground Shipping is an additional $9 (delivered in 2-5 days).